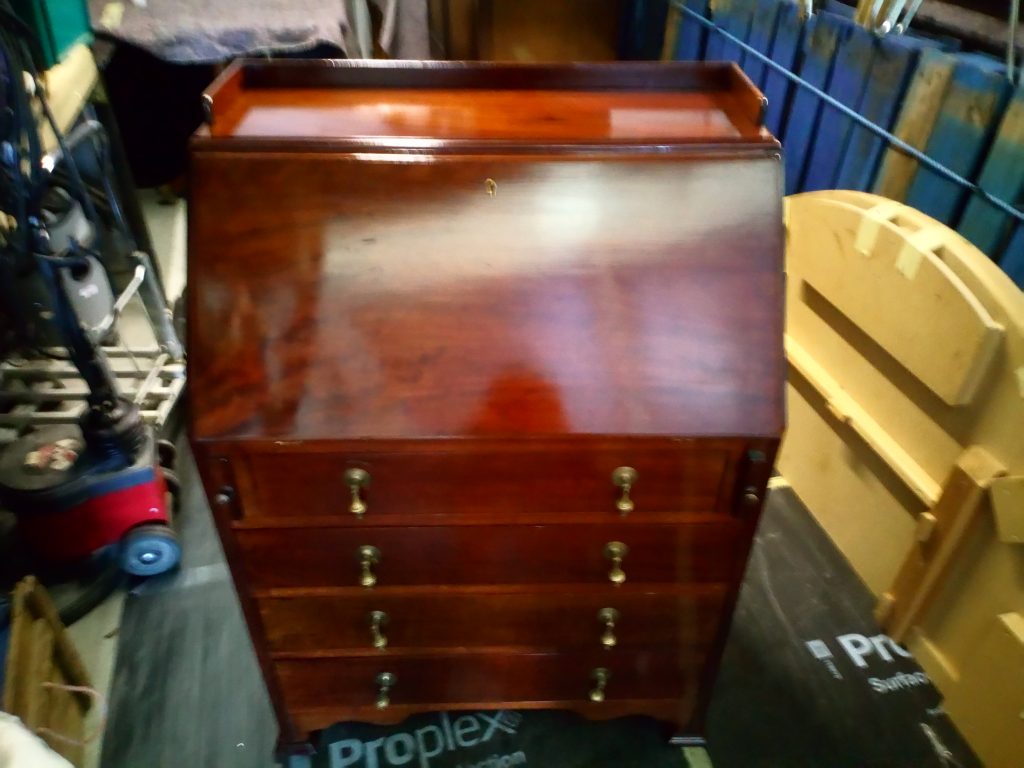 What is French Polishing
Have you ever been amazed by the stunning glossy finish seen on certain wooden instruments like guitars or on antique pieces of wood furniture? It's highly likely that French polishing was used for enhancing these wooden pieces to such a beautiful state. While it does look extraordinarily good, don't forget that there's a lot of hard work that goes into it. Although French polishing does require a lot of time and practice before you get anywhere good, there's nothing that beats it when it comes to producing an attractive, lustrous finish on your wooden instruments or furniture.
What is French Polish?
Keep in mind that French polish isn't a product. Instead, it's a technique of applying shellac to decorative accents, wood furniture, or musical instruments in multiple thin layers – usually exceeding a hundred. It eventually results in the wood achieving a glass-smooth, highly glossy surface, thus taking its appearance to the next level. Started during the early 1600s, the demand for French polishing is now on the decline due to its intensive labor requirements.
Although most people feel the need take shortcuts, remember that a genuine French polishing technique does not involve sponges, brushes, sprays, polyurethane or any other modern-day wood sealers. No, you'll instead be using a humble cloth dabber for applying the shellac.
Shellac is produced from the secretions of the lac bug, an insect found in Asia. It works with any wood type but is recommended for closed-grain hardwoods like cedar, spruce, and maple. Using it on other types of wood like rosewood, mahogany, and walnut requires you to use pumice powder, thus making the process even lengthier.
Although there are many other wood finishing methods that create a glossy, smooth finish (paints, high-gloss stains, polyurethane, and varnish), none of them even come close to the richness and depth created by the French polishing technique.
Pros & Cons of the French Polishing Technique
You should definitely compare the pros and cons of the French polishing technique before deciding to go ahead with it. Although there's no doubt that it generates beautiful results, there are certain scenarios where it isn't ideal for your wood accent or furniture.
Pros
Shellac is extremely durable and doesn't need additional polishing once it's dry. It is flexible, meaning it is resistant to wear, scratches, and cracking, which can come in handy on a lot of occasions. Shellac dries pretty fast and happens to be non-toxic as well. It doesn't turn yellow over time, unlike varnish, and can be easily patched up without leaving any signs of the repair.
Cons
However, shellac is not without its disadvantages. It burns in the face of high heat conditions. It develops white patches or rings upon being subject to liquids or high humidity, making it a bad choice for coffee tables or other furniture pieces that might experience condensation or drips. French polishing anything near high-humidity areas, like the kitchen or bathroom, is a bad idea as well. Alcohol can damage shellac to a great extent as well, making it useless for furniture or counters in a home bar.
Conclusion French polishing is a great way to spruce up the looks and appeal of the wooden pieces of furniture in your home. However, it is important to weigh the pros and cons against each other and use it on furniture where the end results are sustainable and long-lasting.
Almar Furniture & Floor Restoration and French Polishing,
1 Duke Humphrey Rd Blackheath London SE3 0TU, 0203 475 9866, admin@almar-furniture.com www.almar-furniture.com/french-polishing/