Almar Furniture Blackheath Restoration & Repair Shop
Furniture Restoration & Repair Shop
Almar Furniture based in Blackheath. When it comes to damaged or old furniture, Almar Furniture is the company for you. With over 30 years of experience and skill, you can rest assure that your furniture is completely safe in our hands.
Whether it is broken, missing parts, or in need of revival, Almar Furniture not only has the knowledge, but the equipment and qualifications. There are hundreds upon hundreds of different types of furniture, ranging from antique to modern that we have the pleasure of restoring.
Techniques, methods, and materials will differ depending on the specific type of furniture, but after Almar Furniture has assessed and worked on it, your furniture will turn out looking better than ever!
We have received many items of furniture with a variety of problems that need addressing and restoring in Blackheath & Greenwich, take a look at what services we offer along with the category of furniture.
Repairing – Replacing – Securing – Removing – Patching – Treating – Matching – Colouring – Cleaning – General Reviving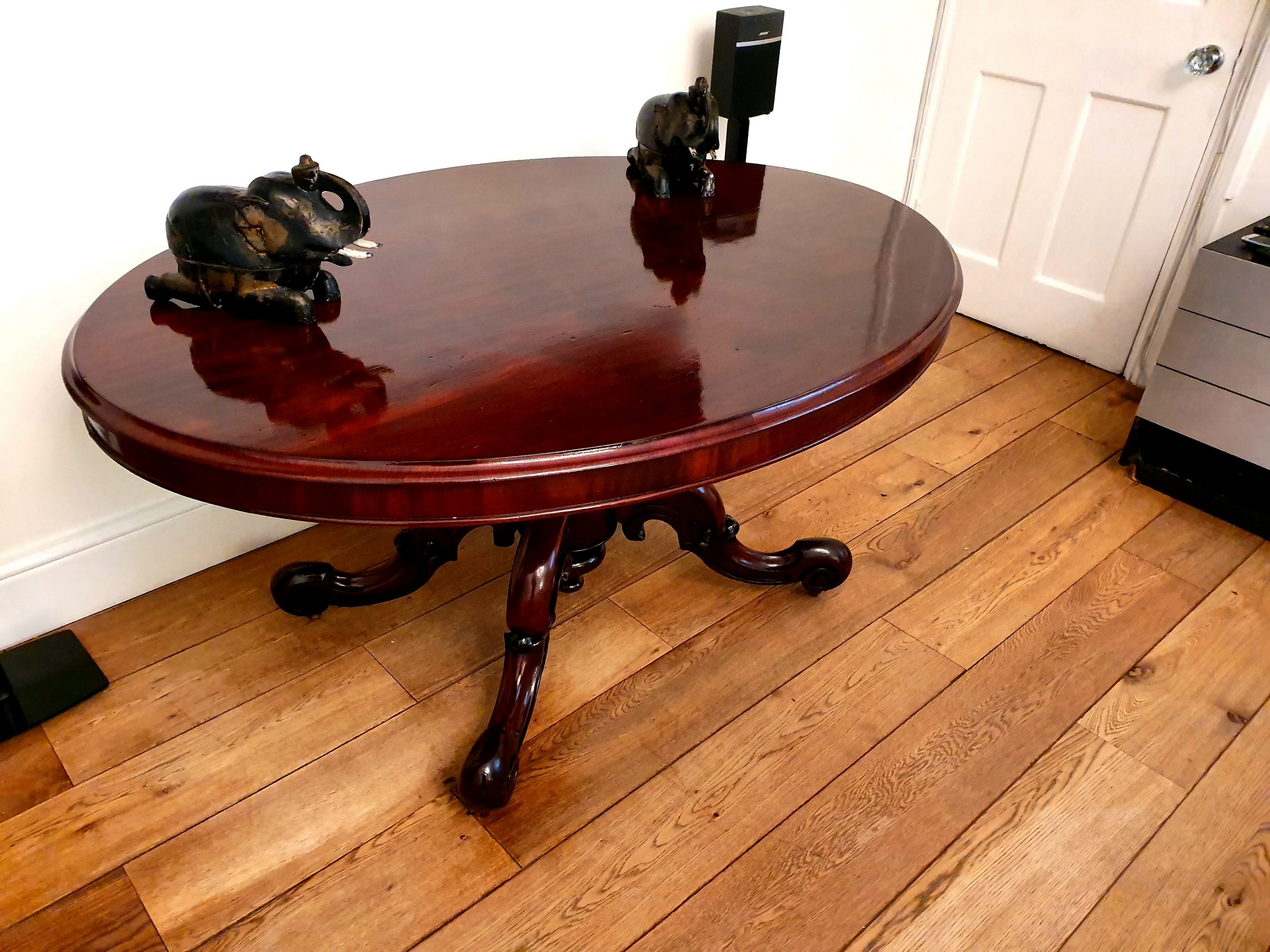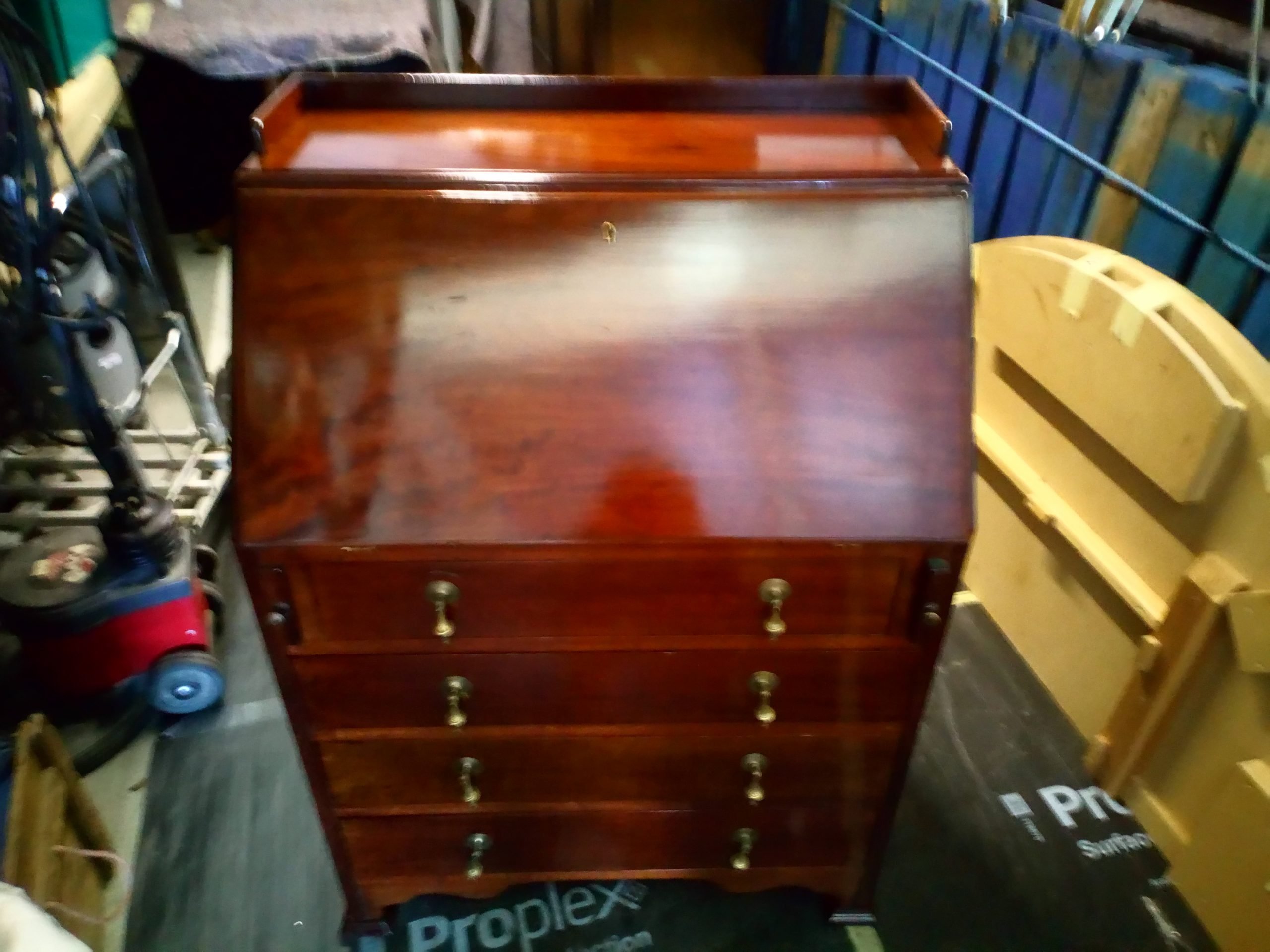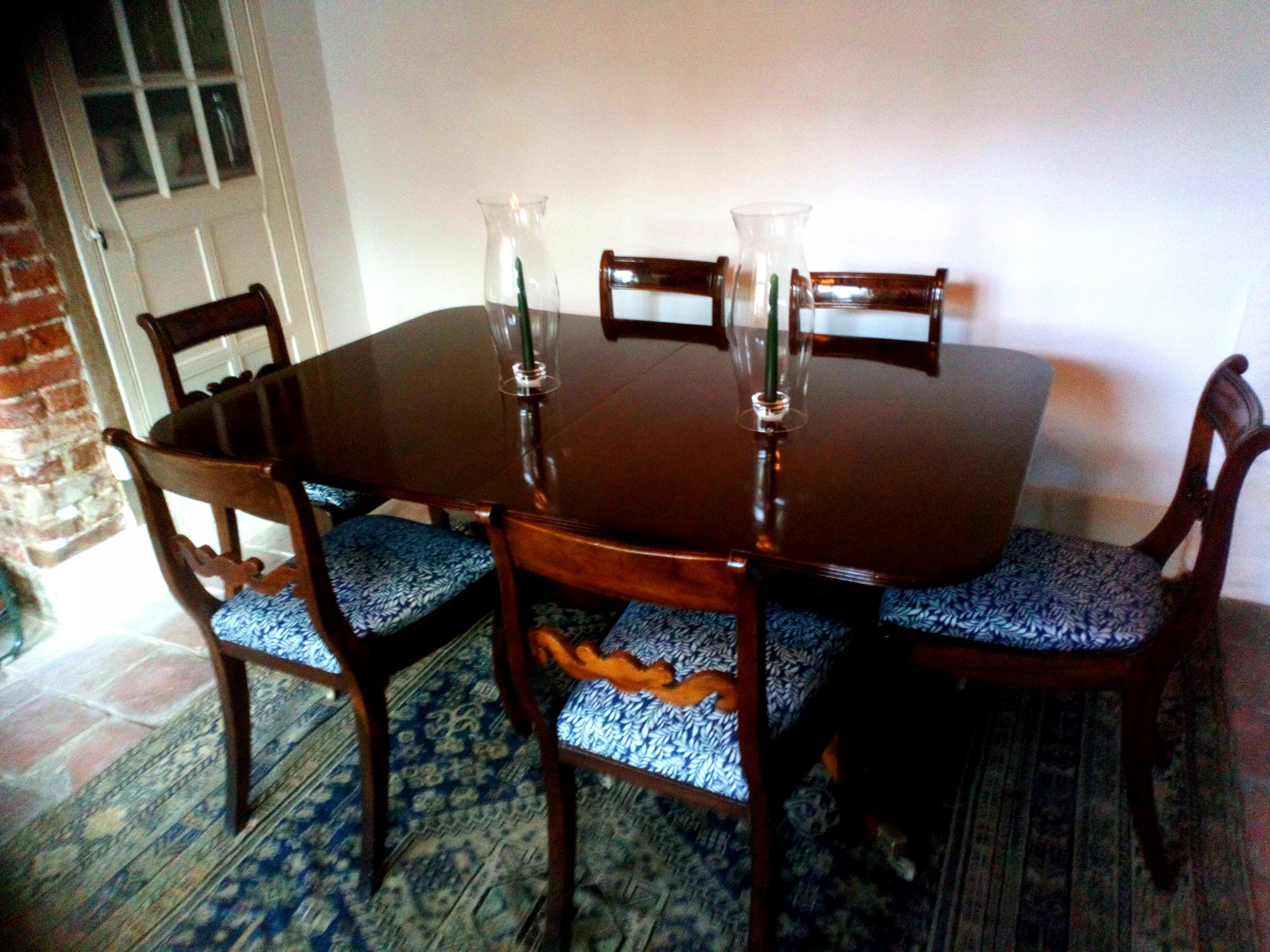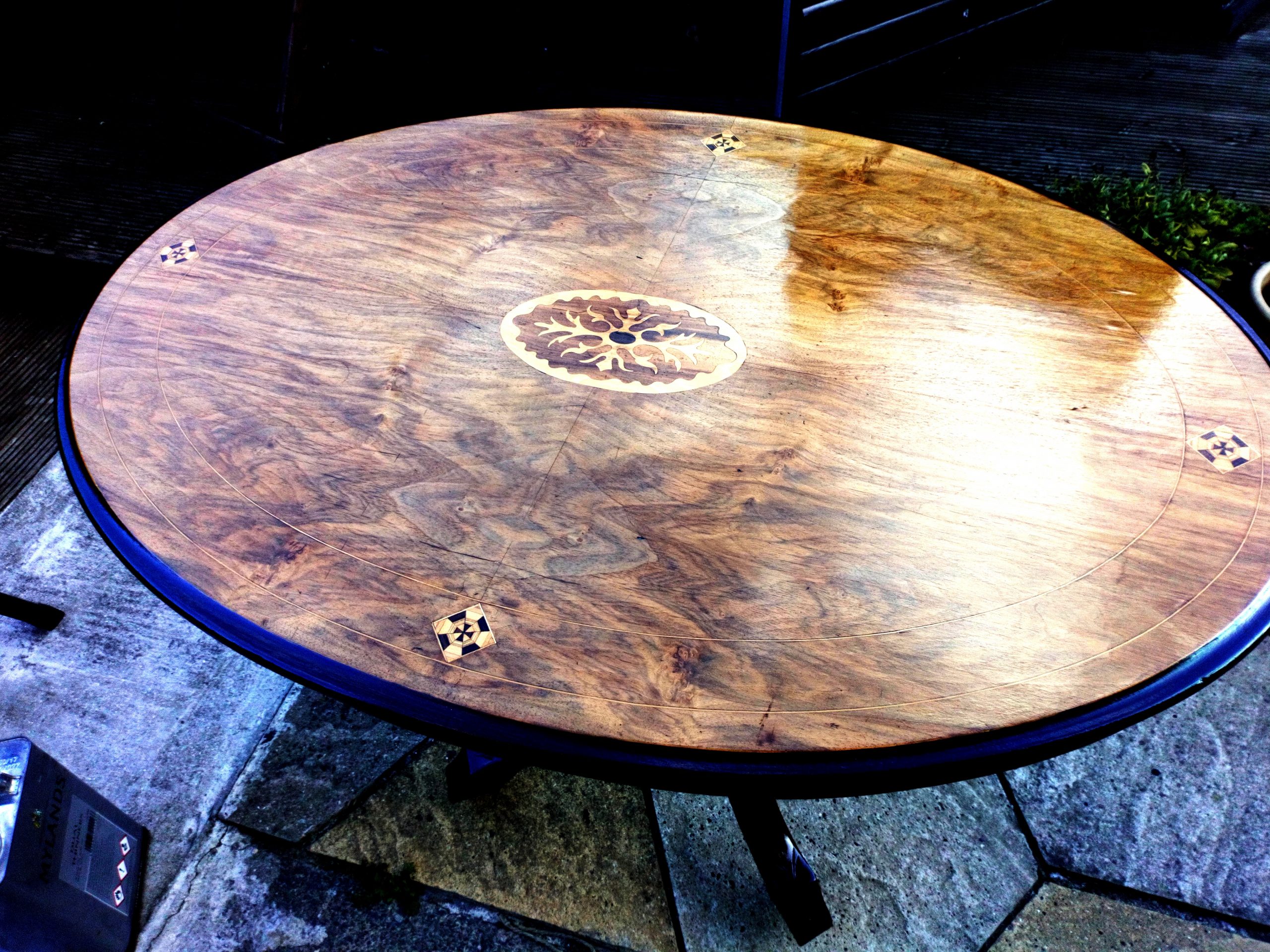 We also offer floor restoration, French polishing, and upholstery & reupholstery work in Blackheath & Greenwich.
From broken legs to chipped panels to pieces of furniture that come in looking like they need reassembly, we can deal with any sort of damage to your item of furniture. It is common to take on furniture that has been harmed during a flood or fire, or damaged in other ways, but fortunately we can handle any furniture in need of restoration with our experience and workshop.
We also receive furniture that is very precious and valuable to the owner, as it is perhaps antique, a family heirloom, inherited, or gifted, so you can have the peace of mind that your furniture will be treated as if it is our own and dealt with safely and professionally.
Many furniture pieces or sets are built-in and require professional care in order to not be damaged.
At Almar Furniture, we take safety very seriously. Using modern equipment and chemicals is very useful and effective but it can also be a safety hazard. We make sure we have the right tools for the job and follow safety precautions such as wearing safety gear, working in a well-ventilated area, and properly disposing of dangerous chemicals.
Along with our main furniture restoration services, we also offer wood veneer repairs, wood turning, wood carving, mirror restoration, and cabinet making in Blackheath & Greenwich. Email Us admin@almar-furniture.com
Chair Restoration
We have been working with different types of chair restoration projects for years. We have received many chairs with chipped, scratched, snapped, deformed, distressed, burnt, infested, and missing legs, backs, and other parts. With our equipment, we can deal with almost any problem within reason that your chair may have. Many antique chairs require special treatment as they can be vulnerable and in need of reinforcing.
We commonly deal with such chair types as antique and modern chaises longues (or long-chairs), fauteuils, stools and bar stools and chairs, tuffets, fainting couches, rocking chairs, rush seat, recliners, and armchairs restorations, and much more.
Couch, Bench, and Other Multiple Seaters Restoration
Another regular customer at Almar Furniture is the couch, also known as the futon, chesterfield, settee, or sofa. We also receive loveseats, davenports, accubitas, canapes, and klinais, which often date back hundreds of years and require specialised restoration techniques.
A Blackheath & Greenwich park or garden is simply not complete without traditional benches to sit and relax in nature. However, seeing broken, neglected, and vandalised benches can really ruin the image of a park or garden. Almar Furniture is very accustomed to dealing with damaged benches. Whether it is replacing sections or removing graffiti or just simply breathing some life into an old bench, we can do it. There are thousands of benches in the UK with historic factors and plaque dating back centuries, and to see the before and after of the restoration of these benches is amazing.
Most chairs and couches are often made with leathers and fabrics. If your chair or couch is in need of upholstery or reupholstery services, please look at this page for more information. Blackheath & Greenwich Furniture restorers. Email Us admin@almar-furniture.com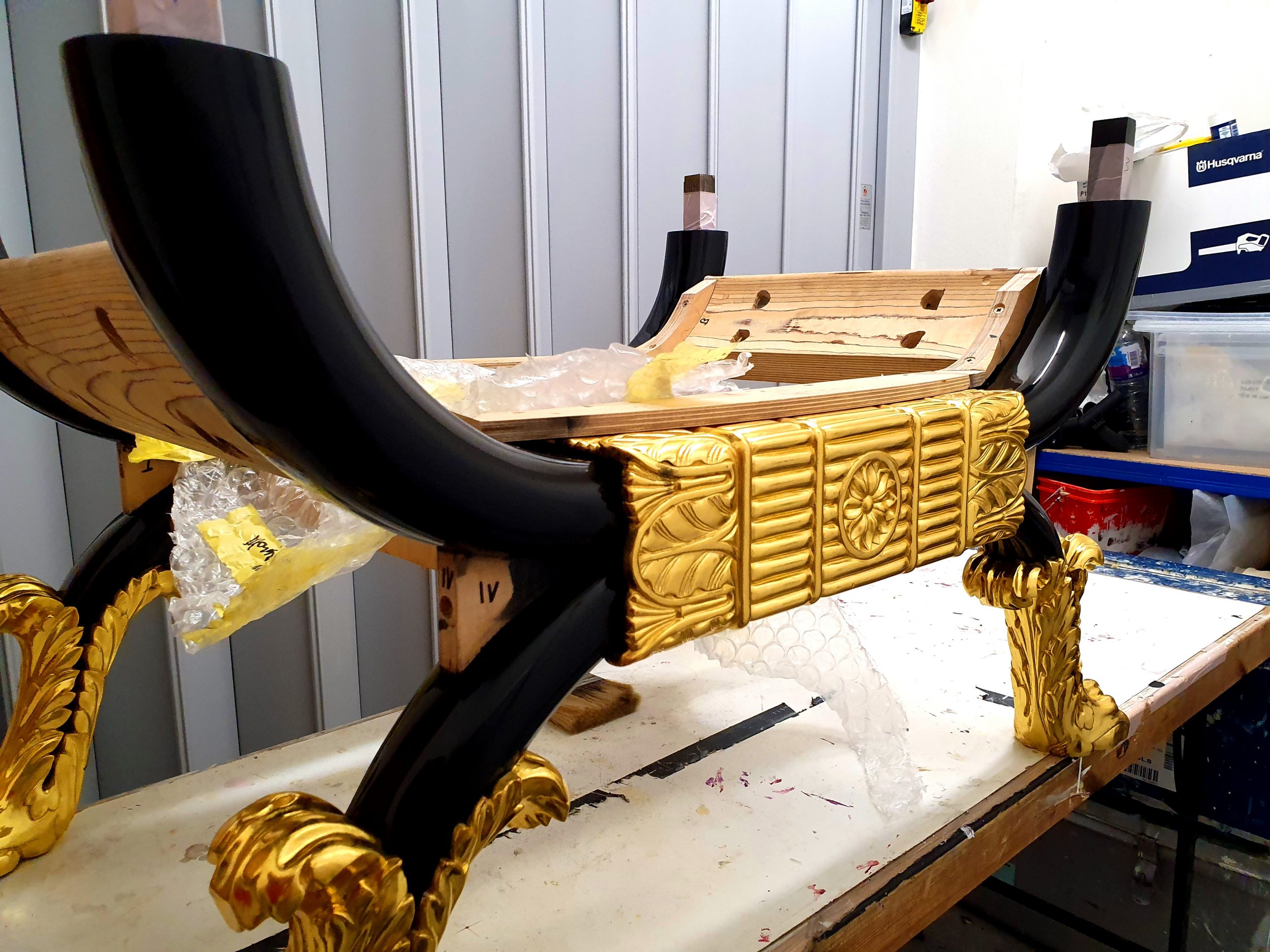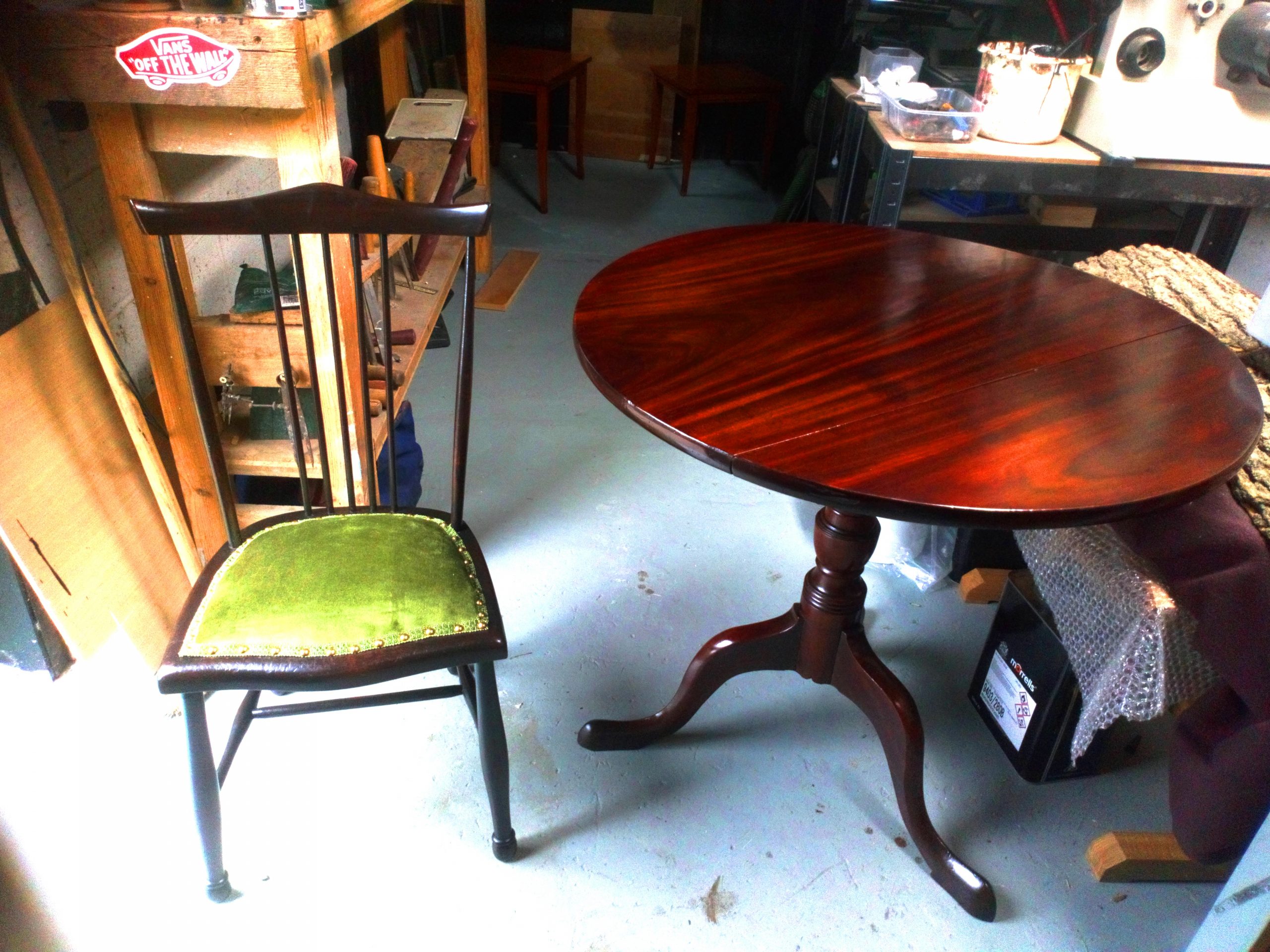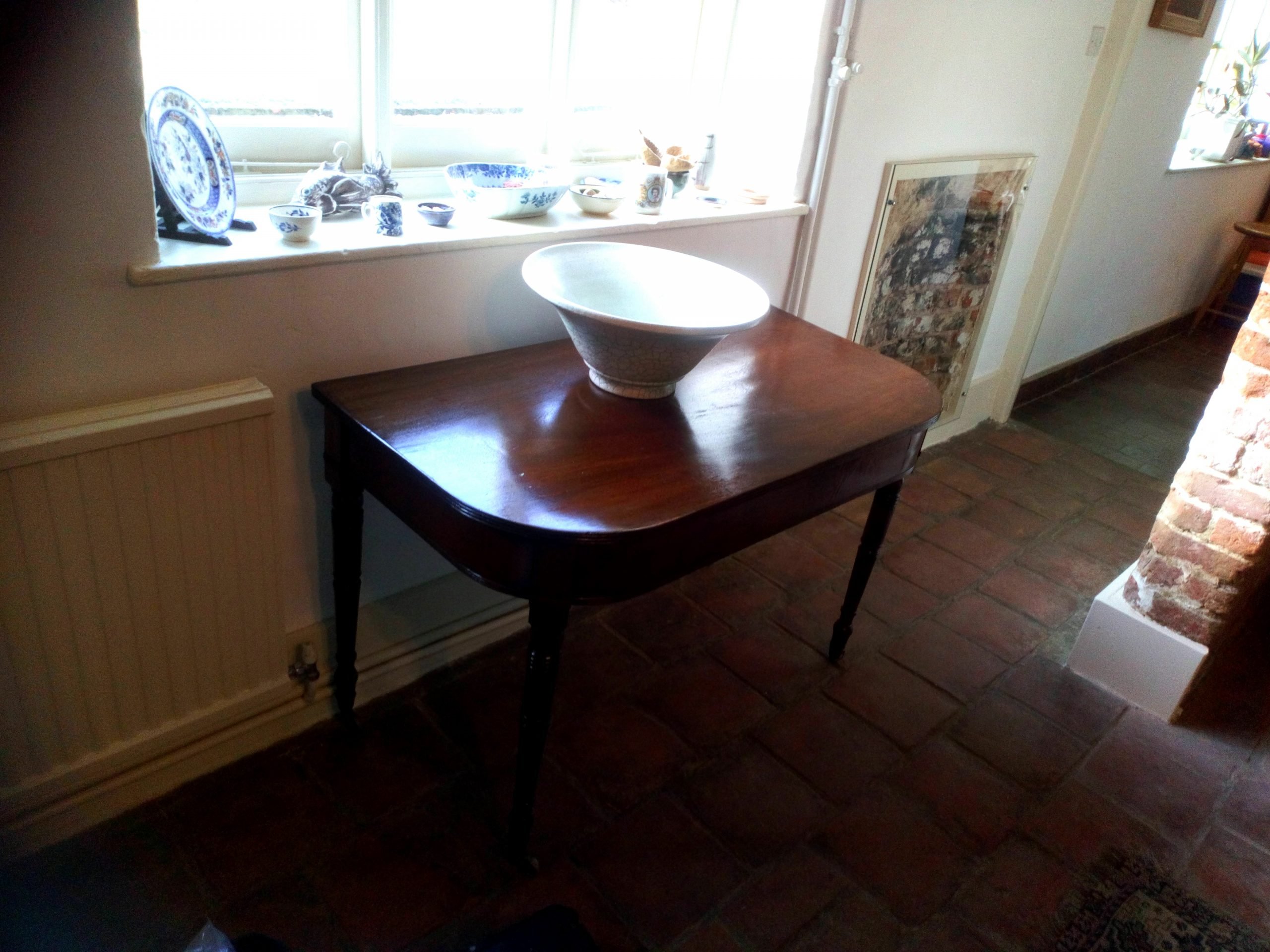 Table Restoration
Almar Furniture also takes in and restores many tables, desks, and other surfaces in need of revival and French polishing. When it comes to table restoration, we mainly specialise in coffee tables, dining tables, end tables, folding tables, drop-leaf tables, game tables, refectory tables, gateleg tables, trestle tables, wine tables, and others. We also deal with desks: computer, writing, davenport, and drawing desks, along with countertops, changing tables, workbenches, lowboys, chadbudais, monks' benches, washstands, and more.
Storage Restoration
Restoring storage furniture in any home, hotel, inn, university, restaurant, gym, or business area can make a huge difference and really improve the overall look of the interior. With our knowledge and tools, Almar Furniture can restore and transform any storage item of furniture.
We offer a range of services when it comes to furniture restoration. Here are a few pieces we work on regularly, cabinetry: bathroom cabinets, kitchen cabinets, pantry cabinets, closet, wardrobe and chifforobe, cupboard, liquor cabinets, hutches, curio cabinets restoration. Dressers, chests of drawers, cellarettes, hope chests restoration. Bookcases, coat racks, drawers, hall trees, shelving, wine racks, umbrella stands, sideboards, safes, nightstands, plant stands, ottomans, plan chests, filing cabinets, hatstands restoration, and many other unique furniture used for storage.
Other Almar furniture restoration services include:
Bed Restoration
Canopy beds, four-poster beds, platform beds, bunk beds, daybeds, sleigh beds, infant beds and headboard restoration.
Entertainment Furniture Restoration
Entertainment centre, home bar, chess and billiard table restoration.
Furniture Set Restoration
Bedroom sets, dining sets, patio sets, vanity sets, and storage sets restoration.
Other
At Almar Furniture, we can also work on garden furniture, door furniture, park furniture, street furniture, campaign furniture, clothes valet, lamps and furnishings, credenzas, taborets, and folding screen restoration. Also, boat, caravan, airplane, and automobile interior restoration.
Almar furniture specialises in both antique, period, modern, and contemporary furniture, for domestic or commercial use.
Please contact us if you want a quote or to ask any questions. Please also see our French Polishing, Floor Restoration, or Upholstery and Reupholstery pages if you require further services. Serving Blackheath & Greenwich Email Us admin@almar-furniture.com
Have in mind that a perfect piece of furniture that is in need of upholstery and reupholstery services? Look no further, for Almar, with our renowned upholstery expertise can deal with any work you have. Working mainly in the Greenwich and Blackheath services, we have been providing upholstery and reupholstery services for countless pieces of furniture and interiors. Read more…
Wooden floors can be such a beautiful feature to any home. Improve both their look and longevity with our wooden floor restoration services in Blackheath or Greenwich. Almar has restored countless wooden floors over the last 30 years. However, its simply not complete if your stairs and banisters are in disrepair. Fortunately, we provide restoration services for those too! Read more…
Almar French Polishing services are provided in and around Blackheath & Greenwich, restoring antique and modern furniture back to their former glory with our professional French polishing techniques. When it comes to French polishing, our goal is to achieve the perfect high gloss finish along with removing any damage. With our 30 years of experience, you can trust your furniture in Almar's hands. Read more…
Almar Furniture & Floor Restoration have been reviving antique and modern furniture for over 30 years. Our team of licensed and experienced craftsmen produce high quality and affordable work for any furniture and floor restoration projects you may have.
EMAIL
admin@almar-furniture.com
ADDRESS
1 Duke Humphrey Road, Blackheath, London, SE3 0TU