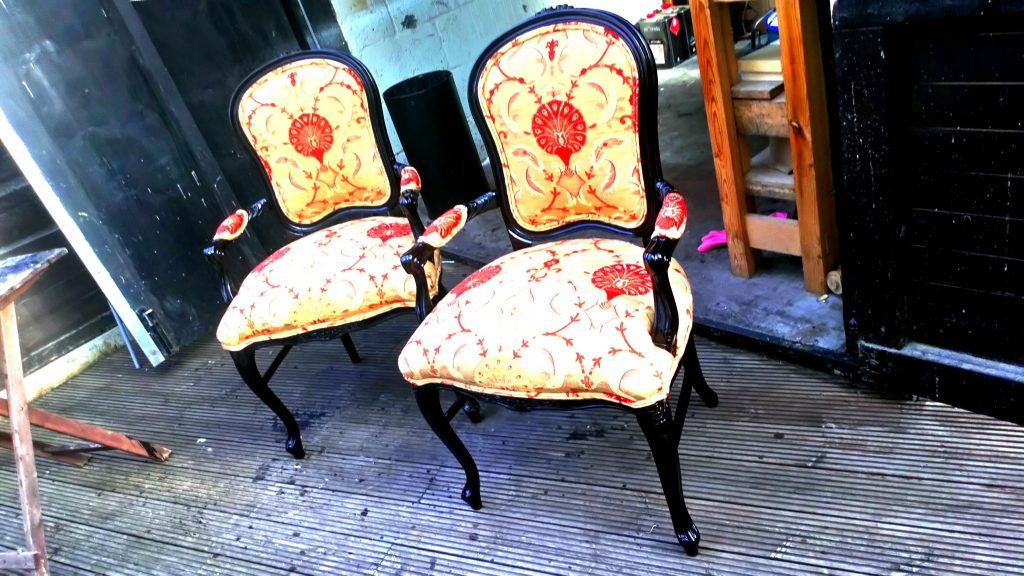 Upholsterers are craft tradesmen – a profession that has a rich and long history, which remains successful and highly lucrative even in this day and age. Upholsters are people who make, replace, and repair furniture and vehicle coverings. They usually work for institutional and household furniture manufacturers, automotive repair centers, and upholstery service providers. Let's see what upholsterers do in greater detail.
To put it simply, an upholster deals with upholstery and the repair of cars, furniture, and various other products. But they are also needed for performing many other functions like:
Making furniture – Various furniture items like car seats, couches, sofas, chairs, sofas, floor coverings, carpets, curtains, and poufs are usually created by skilled upholsterers, which have better quality compared to factory-made furniture items.
Decorating and finishing various upholstery items using quilting, haberdashery, and other decorations as well.
Services like making furniture covers, carpet lining, button dressing, and door soundproofing.
Upholstery for car interiors – Upholsterers help repair and restore buses, trucks, and cars. Their area of competence also extends to the replacement of automobile upholstery, including door panels, roof covers, headliners, seat covers, and seats. They also make floor coverings and exchanging curtains for buses.
Upholstery furniture – This is the primary job role of most upholsterers. Upholsters repair furniture like upholstered armchairs, couches, or sofas or replace them completely. Additionally, many of them also carry out furniture renovations, especially for antique furniture pieces. Antique furniture items are repaired using traditional upholstery methods. They deal with both soft and hard furniture pieces.
Upholsterers also make cushions and coverings for creating new pieces of furniture. They repair outdated car interiors and outdated furniture models. Although certain upholsters exclusively handle only new or old furniture pieces, most upholsterers tend to repair or replace both types of furniture.
Upholsters also need to update themselves regularly with the latest furniture style and design trends in the industry. They are responsible for selecting fabrics that are suitable for the needs, preferences, and lifestyles of their clients. For instance, a customer with young children may be given the recommendation to select a durable and long-lasting fabric to use for their family sofa and other furniture in the living room.
They may also be responsible for selecting fabrics to ensure that houses are in compliance with building codes. They can guide the customer to select fabrics, which stay true to the overall tone of the place. They also work alongside architects and interiors designers who often require top-notch furniture for the buildings or homes of their clients.
Upholsterers utilize various fabrics and materials in the line of their work, including premium materials like velvet or leather. Upholsterers have to choose the right materials while ensuring that it is suitable for the furniture that they're taking it for. They also take client suggestions into consideration while making their decision. They utilize hand tools, including carpenter's and locksmith's tools, screwdrivers, pins, hammers, pincers, scissors, needles, and many more for their regular work. Upholsterers engaged in fabric selection and repair use pneumatic staplers and other cutting, stitching, and sewing machines for carrying out their work.
Almar Furniture & Floor Restoration and French Polishing, 1 Duke Humphrey Rd, Blackheath, London, SE3 0TU, 0203 475 9866
See also Different types of wood